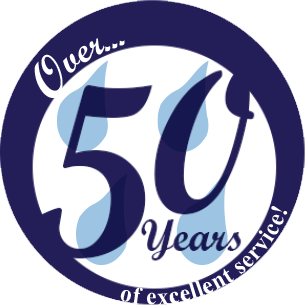 About Us
In the early 1960's a group of citizens began a movement to form a public water supply and needed 200 signatures from the community of those who would commit to receiving and paying for water from the system. In 1965, after all steps had been completed, Elmore Water Authority was born, and served those initial 200 customers. The system, in its early stages, was comprised of 1 well and 1 tank and just a few miles of water mains. 
By 1990, the system had grown to serve 1500 plus customers and had 4 wells and 2 tanks, The vast 50 square mile area the system currently serves began to flourish from the late 1990's to present. More facilities had to be constructed to meet growing demands. 
Elmore Water and Sewer Authority currently serves approximately 4200 customers and operates 7 wells, 5 tanks, and an emergency connection to Montgomery Water Works. 
Our water meets all the State and Federal guidelines and is sampled routinely to ensure its quality. If you, as our customer, ever have any questions regarding your water please call our office.
Quick Links
Located at:
1633 Al Hwy 14
Elmore, Alabama 36025
Directions
Office: 334-285-6109
Fax: 334-285-0706
24 hr. Emergency Number
334-285-6109
Office Hours
Monday - Friday
8:00 am to 4:00 pm